Heather Bredimus, Graphic Designer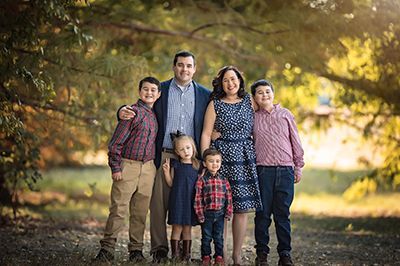 One might say Heather began working for the printshop when it first opened, in 1993. As a little girl, Heather, along with sister Tracy, helped out after school, collating, gluing notepads and making copies for Mom. Today, she serves our customers as graphic designer.
After graduating from the University of Texas in Austin, Heather and her husband, Kit, made the move back to Midland and have since enjoyed becoming parents to their adorable twin boys, Jack and Logan, daughter Molly, and baby Ben. Heather enjoys volunteering with many local nonprofits in the community, including the Rotary Club of Midland, the St. Joseph Ministry, Basin Dream Center for Orphans, the Crisis Center of West Texas, Midland Community Theatre, Voices Dei, and Thank a Healthcare Hero, among many others. She is most proud of the years they served as a foster family through High Sky Children's Ranch. In her free time, you can find Heather performing in Summer Mummers and musicals at MCT, shopping for antiques in the Hill Country, or camping with her family through Indian Guides/Princesses with the YMCA.
Whenever you need to place an order, request an estimate, send a file, or have a product designed especially for you, Heather will be there to answer your call and send a proof via email for your approval. She helps design custom creations based on customer needs and communicates the vision to production!