David Hughes, Owner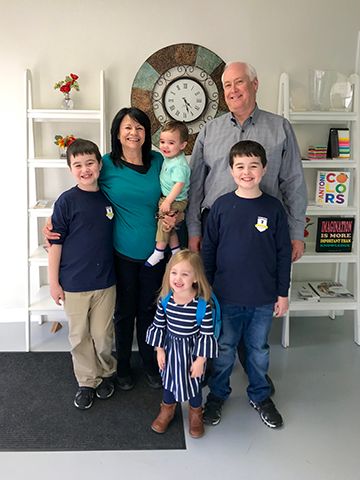 David founded House of Printing with his wife, Suzanne, in September of 1993. His printing experience spans more than five decades. With knowledge ranging from the beginning of the printing process, typesetting, to completing products on any type of press, David oversees all aspects of the business and is always glad to lend a helping hand or a word of encouragement.
While David is proud that he and Suzanne have successfully opened and grown House of Printing for more than 29 years, he is most proud of his marriage with Suzanne, two beautiful daughters, Tracy and Heather, son-in-laws, Kit Bredimus and Tyler Owen, and grandchildren, Jack, Logan, Molly, and Ben.
When he is not hard at work here at the print shop, you can find David rallying with friends on the tennis courts and telling of his latest Vegas vacation, poker tournament victories and bad beats.